Vapour reduction two-part epoxy coating system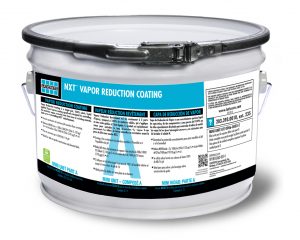 NXT Vapor Reduction Coating is a single-coat, 100 percent solids, liquid-applied two-part epoxy coating from Laticrete designed for controlling the moisture vapour emission rate from new or existing concrete slabs prior to installing the company's NXT underlayments.
Features and benefits of the product include: the coating can be applied over new concrete in as little as five days; has the ability to apply finish floor goods or NXT underlayments in as little as 12 hours; is VOC compliant – UL Greenguard Gold certified; and, has a low odor.
The product is compatible with NXT underlayments as well as non-water based adhesives for hardwood, vinyl, carpet and tile.