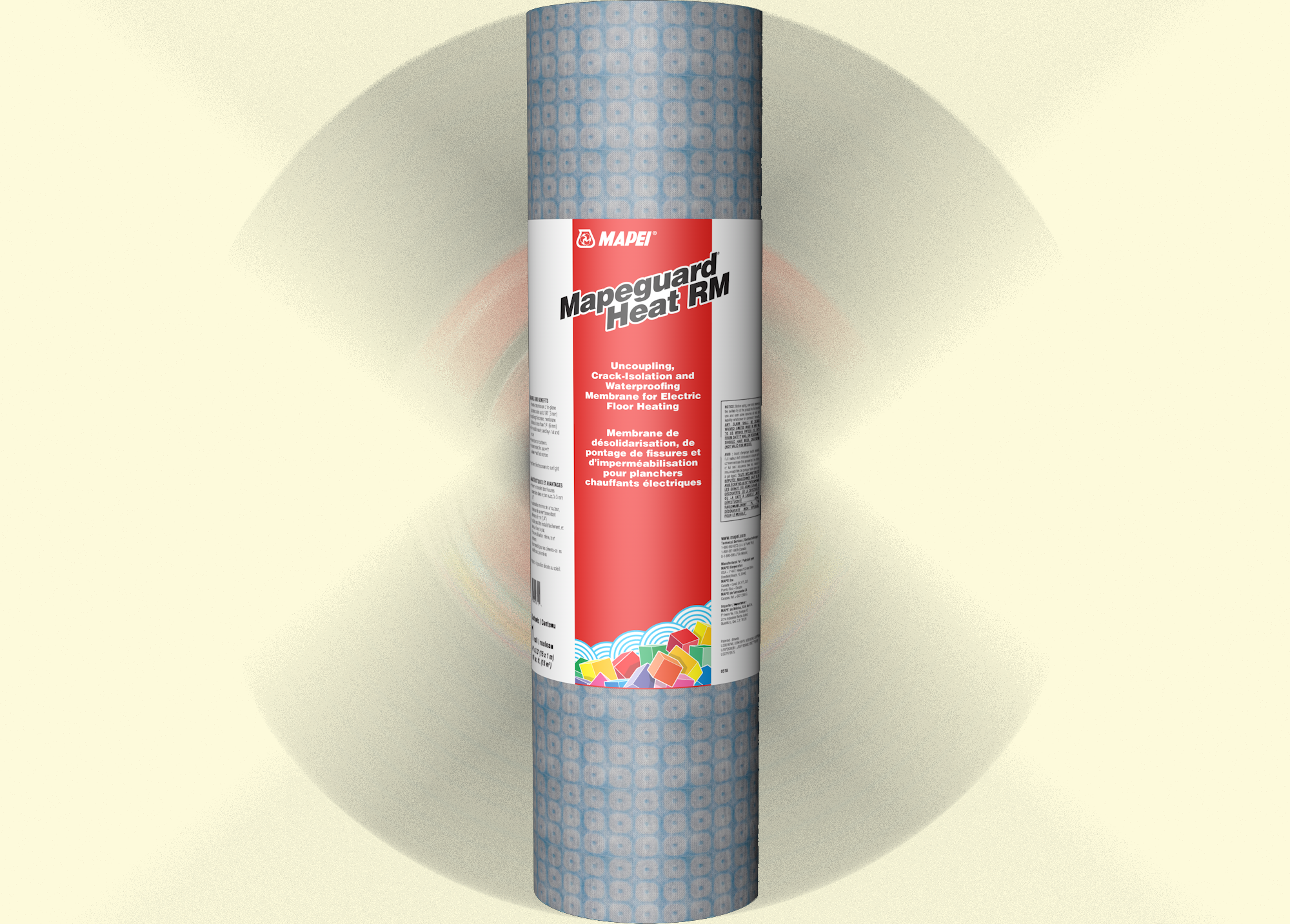 Thermal membrane warms and protects floor tiles
The Mapeguard Heat membrane introduced by Mapei provides customizable, targeted heating for interior floors, regardless of room dimension or configuration.
The lightweight uncoupling membrane is designed to provide load support and vapour management, as well as crack-isolation and waterproofing protection when used in ceramic, porcelain and natural-stone tile installations.
For use with plywood, concrete and cement substrates, the 6 mm profile membrane prevents the transmission of in-plane substrate cracks up to 3 mm.
The product meets or exceeds the ANSI A118.10 standard for waterproofing membranes and carries an "Extra Heavy" service rating per ASTM C627 (Robinson).
The membrane system is compatible with a wide variety of heating cables, which snap into place into the membrane.