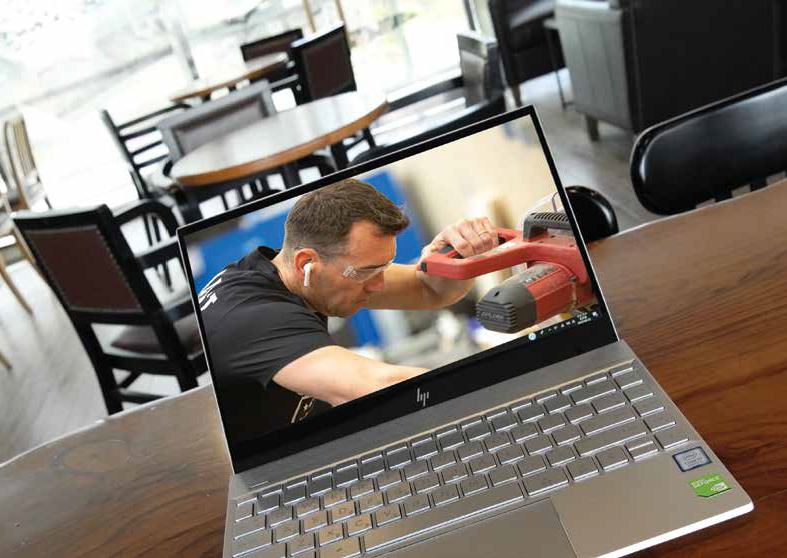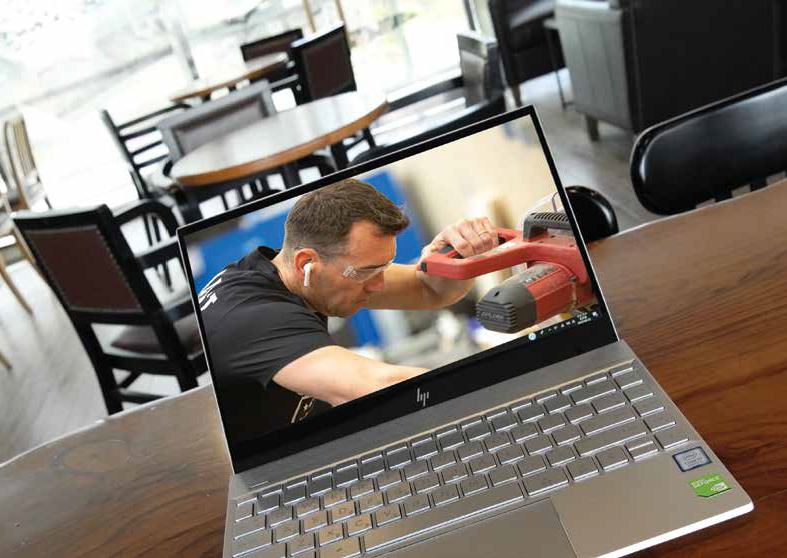 I think we have all heard the statement "it's a new world" enough that it's tiring.
The subject of "the new world" certainly stimulates conversation and there are always lots of responses, but exactly what is new out there? What are we going to experience? How will things be different?
The reality is that all levels of a company's management team have likely been involved in many types of training for the last several months. The senior management group has been attending seminars from such trade associations as BOMA and most of the informational training has been offered via digital services, to include Goto Webinar, Zoom, Cisco among many others. The need for training and information has never been greater. Now, notice I am saying training and information — not training and development.
Most people will agree that regardless of how solid your company's systems were, the likelihood that your company's business continuity plan included having everyone work from home remotely for over three months was not included. We are stuck on the plan. What do we need to do next? We gathered information, shared the information we could with our industry partners, peers and competitors and tried to develop an outline of issues that will have to be addressed to remain financially viable as an organization.
After identifying issues that must dealt with immediately in our new world, the senior managers take the training and education they received and now develop new company policies and procedures to maintain safety, security and worker/public confidence.
While the new policies and procedures are being developed, the regular managers and supervisors must start training their subordinates on how to perform their tasks in a new way.
Many of the new procedures that we must learn and implement have to do with health and safety. Most companies have standard operating procedures already in place that have been written by qualified and competent individuals. The ability for senior management to assess the information offered, take what you need from the training and apply it to the risks that have been identified in the workplace is easy for some companies with extensive resources. It can also be exceptionally hard and confusing for smaller companies without many levels of managers. The point here is that smaller companies often get the training they need as senior managers, but they do not have the ability to turn this information into training and development of their staff.
When it comes to health and safety, most companies already have an employee or committee who is responsible for this organizationally, or they hire a company that specializes in the training that is required. Often there are few service-provider options, because the necessary training requires a test and a completion certificate. The test is often offered by a governmental agency or approved service provider. Good examples of this type of training are working at heights and respirator-fit testing. You can count on there being a boom in the number of train the trainer classes that will be offered on the subject of respirator-fit testing and donning/doffing personal protective equipment (PPE).
Training-the-trainer organizationally is tough; you need outside help. The ability to develop inside trainers is dependent on having the right people. When you send candidates for training they are taught on the skills and given tips on how to relay information and keep the listener's attention. Of course, if you have a diverse workforce from many different ages and backgrounds the likelihood of needing a highly skilled person to communicate increases.
The younger employees expect on-the-job training regarding how to perform their tasks. I think this expectation is greater now than it has ever been. The need for training on machinery and equipment with new hardware and software is being simplified by using video training, either online or built into the device.
In the cleaning industry, the latest trends revolve around robotics and the use of video learning built into the machine. The technician operating the machine can simply flip on a video imbedded in the machine and it will tell him what to do. If the worker has a difficult time following the instructions, the builtin tablet or screen allows for easy rewinding and pausing to go over the instructions slowly, step by step. This is especially useful for English-as-a-second-language workers that may need a bit more time to understand the instructions.
In-house training on the use of equipment and health-and- safety issues will be in the forefront for a while. The performance of risk assessments by senior staff will identify issues in the workplace that will likely cause regular changes in policies and procedures at the company. This will result in more in-house training and regular updating on issues.
After the pandemic the data generated by government will likely show that those who were prepared and trained in business continuity were able to accommodate the changes encountered and were financially stable.
Another huge issue after these pandemic times will be employment or, more specifically, unemployment. We will have levels of unemployment that we have not seen in decades. People will have to consider taking jobs that they would never have considered before. Ironically there are some jobs that have been almost impossible to fill for some time. Why? Well they require specialized training! Some of these jobs are mentally challenging. Some of these jobs also require physical patience and endurance. But as the world becomes more complex and technical it's common to require training for simple tasks. Think about it, what doesn't have an app for it nowadays?
The same way apps have become mainstream for almost any aspect of life, the next thing to enter into the mainstream is virtual reality and artificial reality training. This is now usually referred to as VR/AR training.
Instructors and trainers are still mastering the concept of virtual reality training. This comes in many forms of live stream, recorded training or eLearning within an artificial environment. This kind of training has been done for years in the medical field, aviation and military.
Virtual streaming has become an instant sensation during the pandemic. I no longer call this "Generation Z," I call it "Generation Zoom." Some companies can adapt their live classes to such platforms as Zoom seamlessly. Some are just naturals. They have multiple webcams on the go, and lots of interactive conversations spawned by a presentation of a combination of slides and videos.
Regardless of the instructor, it is generally accepted that a student's ability to do a live-stream class for eight hours a day for a few days in a row is really limited — especially for trades not accustomed to sitting behind a computer all day. A typical, two-day class of 16 hours is now normally done live-stream over three days.
Recorded training is now usually provided by seasoned training providers that have statistics and feedback from hundreds or thousands of classes to drive their curriculum. The trainers are often old pros. The message is delivered clearly and concisely. The slides and videos are tried-and-true, and are hosted like a television program, but in segments. The training is done in segments to allow a loose format where students can learn as they go along and at their own pace.
E-Learning is a boom industry. It can be very similar to recorded training, but with quizzes and exams. E-learning is also a boom industry for developers in the video game industry, as the gamification of e-learning is popular, and many believe is the way you can keep trainees awake and engaged. The feedback I get from many in the industry that are developing this type of virtual-reality training is that they have fears that gamification downplays the hazards and dangers of a task. However, the virtual- reality situations trainees are put in manage to give active direction and keep them engaged. Virtual training where trainees put on blacked-out goggles, hold the handles of a virtual machine and go through the motions of operating the machine will be a mainstay for operating equipment, but it falls short on teaching how to perform multiple tasks on an actual worksite.
Artificial reality-training is being developed concurrently with virtual-reality training. The difference in artificial-reality training is that this form allows enhancement of the training by adding on or zooming in on the specific tasks. It can do these in a sequence of images or events. For example, it can highlight items of specific concern on chemical labels. It can point out where switches and keypads are.
The sky is the limit. It's all very interesting. For some of us old folks, it's like the Jetsons or something. But in a world that is ever- changing, training will be required more than ever. The price of the instruction will likely go down for the training of larger groups. But what about price? Can we afford it in these times? Well, as the old saying goes—"If you think training is expensive, try ignorance."
Do you think in-class training is over? Well, many educators were offering combination online/in-person classes , even before the pandemic. The latest classes I took on working at heights, lift tickets and first aid, all had an element of online learning and in-person, hands-on. I think this is the way of the future. I would say that we must all learn to embrace it. Otherwise, we may be waiting for in-person training for a long time.
Lee Senter is owner of Concord, Ont.-based Senterprises, and president of the Canadian Flooring, Cleaning and Restoration Association.