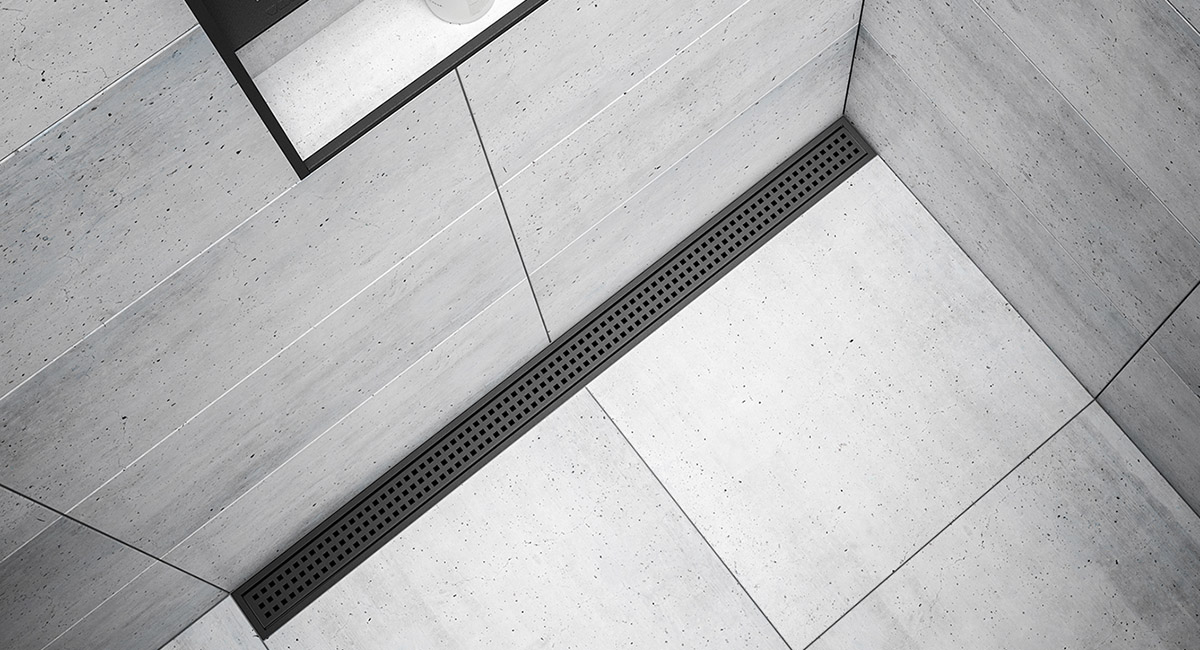 Matte Black Linear Drain Grates
Matte black for hardware, decor and finishes continues to be on trend and there seems to be no end in sight for this classic 'colour.' With this in mind, Schluter-Systems has expanded its family of matte black products by introducing two new grates for its Kerdi-Line linear floor drain.
Available in a variety of sizes, the solid and square grates can be used to blend right in with a darker tile or to create a daring contrast when combined with a lighter tile.
Additionally, Kerdi-Drain is available with a matte black grate in curve, floral and pure designs.
The Schluter Kerdi-Line-FC cover plate is also newly available in matte black and can be used with the Kerdi-Line linear floor drain to create a seamless look in applications where multiple drains are installed end to end.