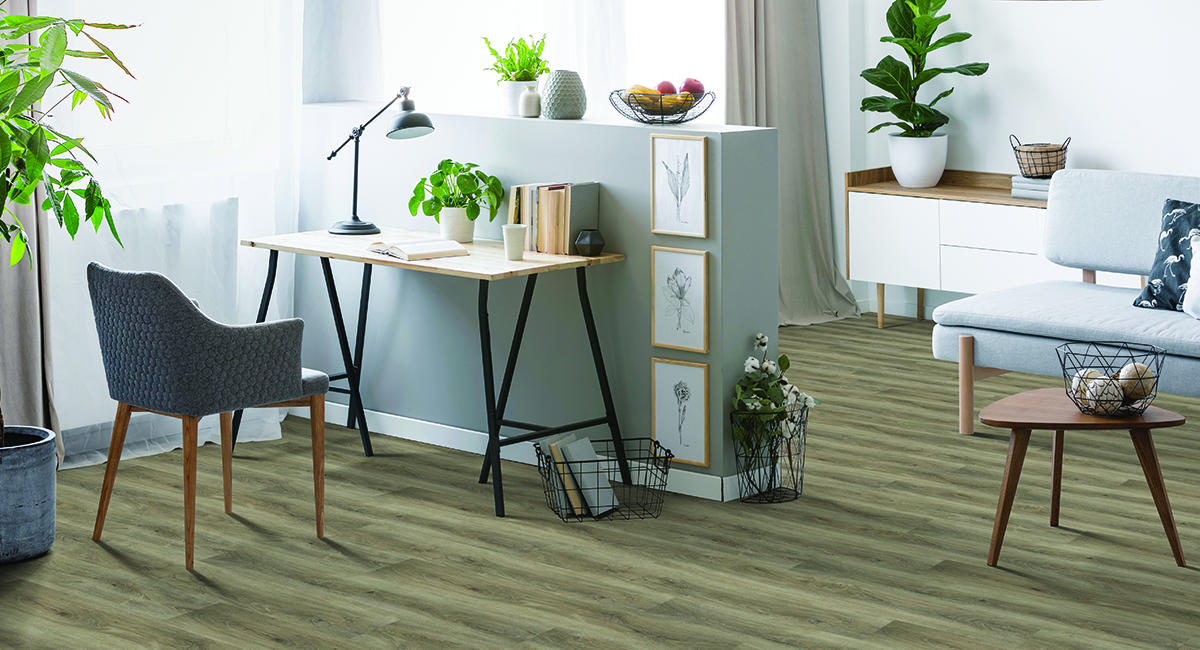 Vinyl Planks Provide Improved Insulation
Therma by Beaulieu Canada is a collection of rigid engineered luxury vinyl planks that offer the aesthetics of wood without its whims.
The natural colours and wood texture fit well with the requirements of interior design that is reminiscent of nature.
Its cork backing provides good thermal and acoustic insulation, and is resistant to mould and mildew.
Ceramic bead technology creates an ultra-durable, waterproof finish that is wear-resistant, making it ideal for high-traffic areas.
The painted macro bevel provides a realistic visual of the space between planks that authentic wood flooring offers.
Therma can withstand heavy furniture like kitchen cabinets and islands, and can be installed in three-season cottages thanks to its dimensional stability.