John R. Doubman Joins Executive Ranks of Ecore
Ecore has hired John "Jay" R. Doubman as COO of Ecore International and president of Ecore Commercial.
Doubman has more than 28 years of experience in the industrial, chemicals, building products and management consulting industries, with both public and private equity ownership.
"Jay has an impressive track record of leading business operations both nationally and internationally," says Ecore International CEO Art Dodge. "In such a pivotal time in our organizational growth, we're confident Jay will play an integral role in helping to develop and motivate our teams' performances and enhance shareholder value."
Doubman assumes leadership of all revenue lines of business across the Ecore family as COO. Additionally, as president of Ecore Commercial, he will guide the growth and servicing of Ecore's product portfolio among contractor and architectural clients.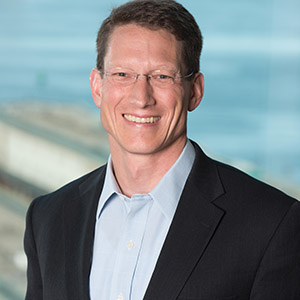 Doubman comes to Ecore from Building Solutions Group, where he served as president. In this role, he oversaw profitability for the business and led a team with the primary focus of driving synergistic organic growth and integration of acquisitions.
Previously, he spent 13 years at Cabot Corp., a global specialty chemicals and performance materials company, holding various roles of increasing responsibility, serving on the executive committee and working with the board of directors as a member of the management team.