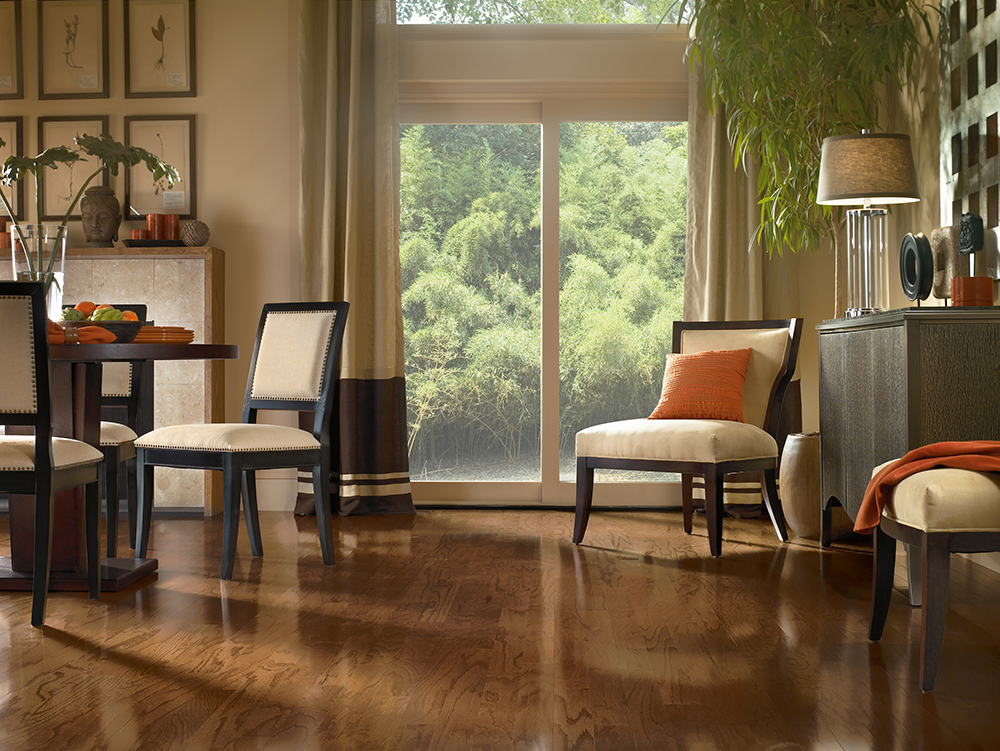 AHF Products has announced that its engineered hardwood now has the new Densitek core, said to be a high-performance composite material which provides improved dent resistance and faster installation when compared to traditional plywood core.
Specifically engineered with hydrophobic technology to resist moisture absorption, the core is engineered to give consumers their most desired flooring — real hardwood – with the durability, resistance to moisture and ease-of installation they need, the company says.
Made up of layers, engineered hardwood with the core is constructed with a 100 percent natural wood veneer top.
The enhanced construction is being incorporated in both the company's new and existing engineered hardwood flooring collections.
The core is also said to be more than 33 percent harder and 50 percent more water resistant than a traditional plywood core.
Since no acclimation is needed, the floors can be installed anywhere in the home, above or below grade.