Floating floors: Easy, but not foolproof
By Christopher Capobianco
Last month, I was moderator for a panel of experts invited to speak at the TISE (Surfaces) trade show in Las Vegas. The topic was floating floors: specifically the "click" category as opposed to other loose-lay resilient floors. I found myself learning a lot from my fellow presenters, and since it's been a while since my 2007 Coverings column on the subject, I thought an update was in order.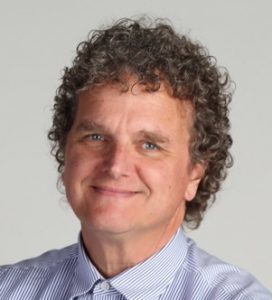 Floating floors are not a specific type of product; it's an installation method for engineered tongue-and-groove flooring. Floating floors arrived in North American from Europe, first in the mid 1980s with engineered wood floors and then laminate floors in 1993. These products were installed by gluing the tongue and groove together until about 1996, when the first "glueless click" products arrived, first in laminates and then cork, linoleum, engineered wood and bamboo. Recently, vinyl tile and plank in a "click" format, and WPC (wood-plastic/polymer-composition) products joined the category.
With all of these options, a lot of claims about performance and installation are being made. Here are three false assumptions to be aware of.
Substrates need no floor prep
True, floating floors don't require the smooth-as-glass substrate you'd need for a glue-down resilient floor, but the substrate still must be flat. Dips or high spots in the floor can cause excess movement that will damage the joint. The North American Laminate Floor Association (NALFA) standard is that the substrate be flat and level to within about 3/16 inch (3.9 mm) in 10 feet. It's a good practice to bring a long level or straight-edge when you go to measure and look at site conditions. This can identify low or high spots, and also severe out-of-level conditions. Too much of a slope is not recommended, as the floor may float downhill!
Environmental conditions are not an issue
Wood-based floating floors like engineered wood, bamboo and those with a fibreboard core (i.e laminate, cork, etc) need to be acclimated to the site conditions and the heat or air conditioning needs to be on. Usually 48 hours is required for acclimation. Certain vinyl or WPC products claim "no acclimation is necessary," but read the fine print for limits in extreme temperature conditions. Don't freeze or bake your material before you install it. It will be harder to work with and may expand or contract after it's installed.
Moisture and/or water is not an issue
Some synthetic products like vinyl and WPC are being sold as being somehow immune from moisture issues. Assuming that damp concrete under floating floors is okay because there is no adhesive can get you in trouble. Yes, the limits are generally higher than glue-down resilient, but there still are limits. Three weeks before I wrote this, I saw a "click" vinyl-plank installation where the planks were lifting on the ends and along the sides. When the planks were lifted, the concrete was visibly damp, and is now being tested for moisture. It was assumed this was not an issue, but the manufacturer does in fact have a published moisture limit.
The same holds for claims of "waterproof" floating floors. While synthetic materials like vinyl and WPC may be technically waterproof, some have a cork backing and that absorbs water differently than do plastics.
Trapped moisture creates other problems — whether it's water from the top or moisture from below, trapped moisture beneath a floor can create issues like mold and bacterial growth, so even if the flooring itself is not affected, there can be issues. For these reasons, I tend to be cautious about claiming a floor is "waterproof" or "moisture resistant." 
Here are some other points to consider regarding floating floors. Much has changed, but some characteristics are the same as they've been for over 20 years.
Understand different locking mechanisms
Today, almost all interlocking laminate floors are sold with locking mechanisms invented by the Swedish company Välinge or the Belgian company Unilin. Flooring manufacturers have licensing or sub-licensing agreements with these companies. The way they go together is by methods called Angle/Snap, Angle/Angle or Angle/Fold Down. Some of these profiles include plastic tabs or other "spring loaded' plastic locking devices that hold the planks or tiles together. In some cases, the boards get physically tapped together with a tool or tapping block and in other cases no tools are needed but the angle and the specific technique for putting the pieces together matters.
I say all this not to endorse one method over another, but to stress that these differences exist. You can damage the material by tapping a product that's not meant to be tapped, and if you try to click at the wrong angle, the pieces may not go together.
There are terrific short video presentations online that go into detail on these different systems, so even if you are a veteran floating floor installer, have a look at the manufacturer's website or call the technical department when you work with a product that's new or unfamiliar to you. They are not all the same!
The importance of expansion space
One of the things that's limited commercial use of floating floors has been the need for expansion at the perimeter and also in the field. Many products can't be installed in a long run over 30 or 40 feet without allowing an expansion joint, which are most often covered with a "T-molding" to allow the expansion. The same is true in doorways. Also, heavy fixtures on top of a floating floor can prevent it from moving, so cabinets and other millwork need to be installed before the floor. The worst floating floor failure I ever saw was a lobby with beautiful laminate floating floor installed in a continuous run of about 20 meters, with a large reception desk set on top of the floor. The result was gaps that were as wide as about 15mm in some places. This illustrates the misunderstanding that salespeople and installers have when recommending floating floors. You have to say no to designers that want that floating floor to meet flush to the marble floor next to it, and don't want to have to have a molding in the middle of a floor or in doorways. One alternative may be to glue the floor down, but some products like laminate can't be glued down so that's not an option.
The good news today is that some of the synthetic products like vinyl and WPC are being sold as not needing any type of expansion joint for a long run. Small space needs to be allowed against walls in some cases, but going down a long run is not a problem.
Whether it's commercial or residential, it's very important to check the specs for all of these issues, and don't assume today's material is the same as what you installed yesterday.
Christopher Capobianco has been in the floor covering industry since the 1970s in various roles including retail and commercial sales, technical support, consulting, journalism, education and volunteer work. He currently is part of the sales team for Spartan Surfaces in New York City. You can reach him via [email protected].