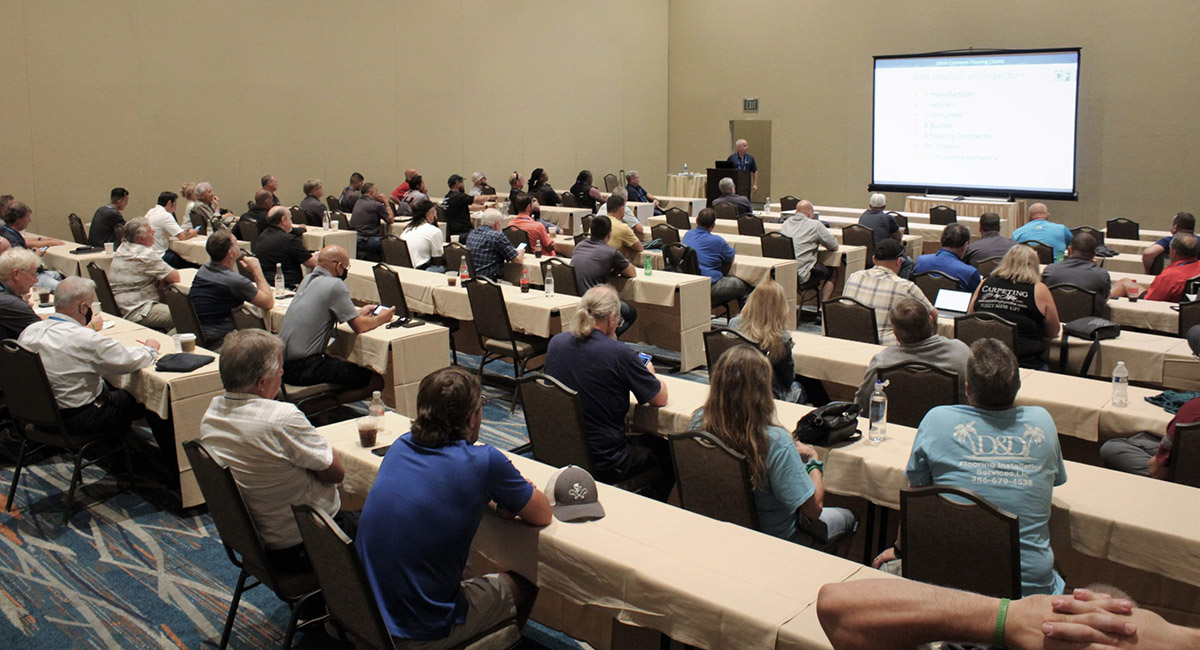 CFI Announces 2022 Convention Schedule
The International Certified Flooring Installers Association (CFI) has released details of its upcoming conference and expo.
The event officially kicks off Aug. 2, with keynote addresses by World Floor Covering Association CEO Scott Humphrey and Floor Covering Education Foundation (FCEF) executive director Jim Aaron. The afternoon features a jam-packed schedule of education programming with in-depth training and hands-on workshops. Session topics include hand sewing, creating a custom inset, moisture, heat welding and public speaking.
The second show day begins with the annual golf tournament. For non-golfers, there will be round table discussions from FCEF and Women in the Floorcovering Industry. Speakers will present a wide range of topics in the afternoon, followed by the awards ceremony.
The last day of the show will include a general session, Generations Next, and the exhibit hall, where attendees will have the opportunity to speak with industry suppliers about the latest technology, innovations and products.
This year's show opens with the pre-convention regional installation competition on July 31 and Aug. 1. The inaugural events in Orlando, Fla., St. Louis, and San Leandro, Calif., are part of the National Installer of the Year competition at next year's The International Surfaces Event. Applicants are now being accepted.
CFI's 29th annual convention and expo is Aug. 2-4, at Rosen Shingle Creek in Orlando. It is open to members and non-members. Full event and single-day passes are available.