Bentley Mills Appoints Global Director of Sustainability
Commercial carpet manufacturer Bentley Mills has named Holly Holton global director of sustainability.
Holton joined Bentley in 2009, as an account executive. She will now focus on engaging industry partners on the company's evolving sustainability progress and continued initiatives.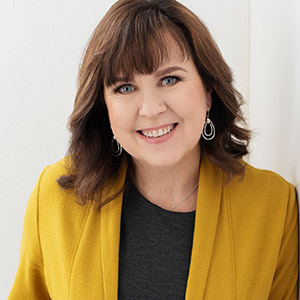 Holton has worked in the commercial carpet industry for more than two decades, including as a sustainability manager at Mohawk Group. She also played a key role in guiding the process for Bentley's Leadership in Energy and Environmental Design for Existing Buildings: Operations and Maintenance (LEED-EBOM) gold certification of its carpet mill, as well as Cradle to Cradle product certification.
As a carbon-neutral company that is aiming to be carbon negative by 2030, Bentley says it is dedicated to designing products, seeking solutions and aligning with partners that lower its chemicals of concern and carbon footprint, while addressing the intersection of climate change and economic and social inequities. All of its products are manufactured in the only LEED-EBOM gold certified carpet mill, and are polyvinyl chloride-free, Cradle to Cradle certified and meet the red list requirements for the Living Building Challenge.