Backerboard suitable for commercial and residential applications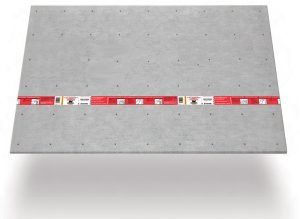 WonderBoard Lite backerboard from Custom Building Products is a 20 percent lighter fibreglass mesh-reinforced cement backerboard for residential and commercial tile, stone, slate and thin-brick applications.
High-flexural strength, along with moisture resistance, also makes the product suitable for both interior and exterior substrate applications, the company says.
The backerboard meets the performance standards of ANSI A118.9 for cement backerboard. For use in wet areas, the product contains no fibre or gypsum.
Uses include walls, floors, ceilings, counters and vanities. Panels are composed of stable Portland cement, EPS beads, aggregates and reinforcement.
Sizes available are 36 x 60 x 7/16 in. for floors, walls and countertops, and 36 x 60 x ¼ in. for floors and countertops. Stud walls require additional layers under board to meet code.